If we want to have a pleasant shade in the attic, we can use the following solutions:
WINDOW STORY OF PLEATED MATERIAL — A SUCCESSFUL COMBINATION OF BLINDS AND SHUTTERS.
On the attic windows, the blinds must be fixed like this, like blinds (photo on the right). Special models are produced, in which the blinds are led inside aluminum rails mounted on the window frames. Some manufacturers of roof windows offer this equipment in various dimensions depending on the dimensions of the windows. To purchase a suitable model, it is enough to enter the type of the window.
MESH AWNINGS
Finely braided, a waterproof fabric can be mounted on the window as a sunshade. In summer, it acts as a sunscreen filter, shielding the sunroof glass from heating. As a result, it is much cooler under the roof.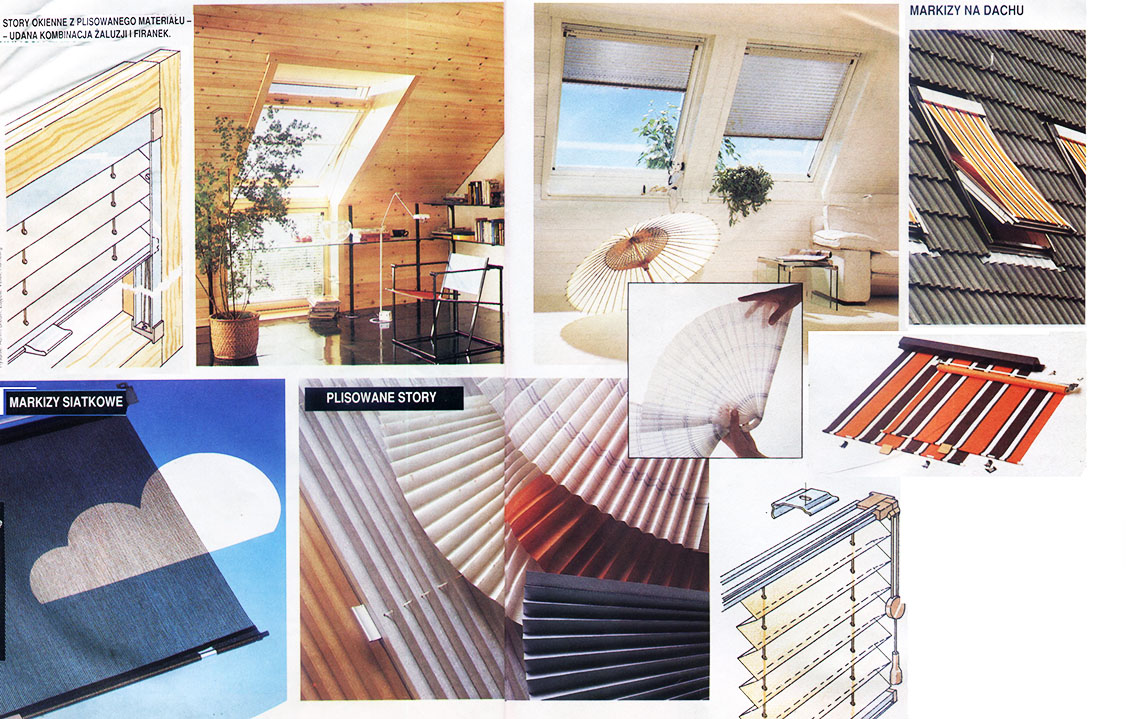 PLISOWANE STORY
The delicate material is arranged in stiff, permanently pleated pleats. It can be used to make a textile curtain, which is handled like this, like blinds or a roller blind. The picture below shows how to hang the curtain on the window.
Window blinds have been attached to both roof windows. They are made of aluminum rails, parallel to the panes, in which a finely pleated material is admitted.
AWNINGS ON THE ROOF
An awning can be attached above the window in the roof, which rolls up like a regular roller blind. Its lower edge is caught by the window sashes – in this way, the material is kept under constant tension. During the winter, the awning is hidden in the housing.