Will home-made masks protect us from the coronavirus??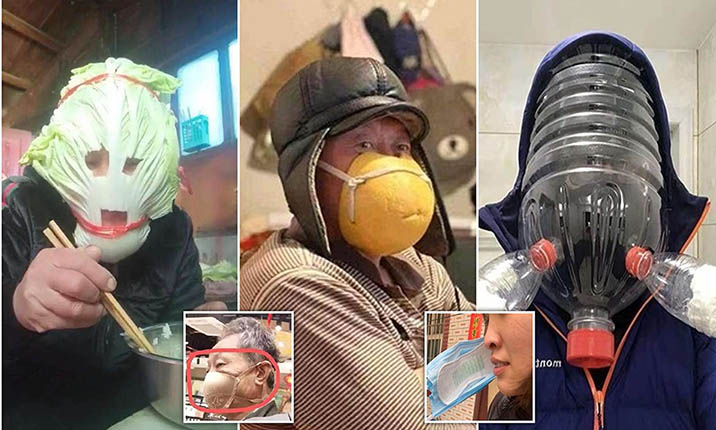 Having your own air pollution mask to protect you from viruses sounds like a crazy idea. The data shows, that the masks work amazingly well , and they are really cheap. A surgical mask costs just a few zlotys and is filterable 80% particles to 0,007 micron (14 times smaller than the coronavirus).
However, the coronavirus outbreak (Covid-19) w 2019 r. brought with him a new problem: most masks are sold out.
People make their own masks, but can home masks really protect you from coronavirus? Smart Air has analyzed the data, to get the answer.
Home made mask test – DIY.
Scientists at the University of Cambridge asked this question in the aftermath of the H1N1 flu pandemic 2009 year. They thought, that the N95 masks may be missing in a global pandemic scenario. Their predictions came true during the coronavirus outbreak.
Scientists asked volunteers to make their own masks using cotton t-shirts and a sewing machine, using simple materials at their disposal. They then compared their effectiveness to surgical masks at filtering particles as small as 0,65 micron.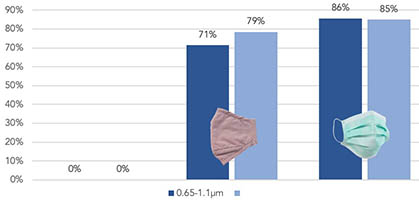 Homemade cotton masks catch 71% particles 0,65-1,1 micron, compared with 86% for the surgical mask. Although the surgical masks caught Fr. 15% more particles, cotton masks work amazingly well. Scientists have concluded, that homemade masks would be better than nothing.
What about the smaller particles?
Cambridge data shows, that homemade masks can filter out some particles as small as 0.65-1.1 microns. It's pretty good, however, most viruses are smaller, a coronavirus ma 0,1 micron. A group of scientists from the Netherlands tested homemade masks made of dish cloths for smaller particles, which are more like viruses.
They saw, what percentage of particles can masks of even smaller particles than the Cambridge researchers can capture: from 0,02 do 1 micron. They used a fit test machine, to test the masks, as if people were wearing them.
A dish cloth mask captures 60% even smaller particles in size 0,02-1 micron. Nothing unusual, that the surgical mask and the N95 mask capture more particles, but the data shows, that the house mask was far from useless for trapping virus-sized particles.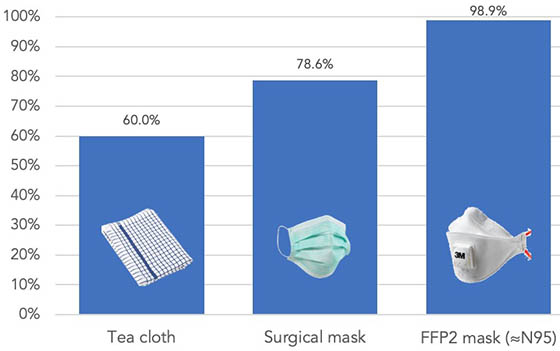 How long can you wear homemade masks?
They then tested the effectiveness of the masks after that, how people wore them through 3 hours. The results showed, that moisture and time had very little effect on the effectiveness of either mask.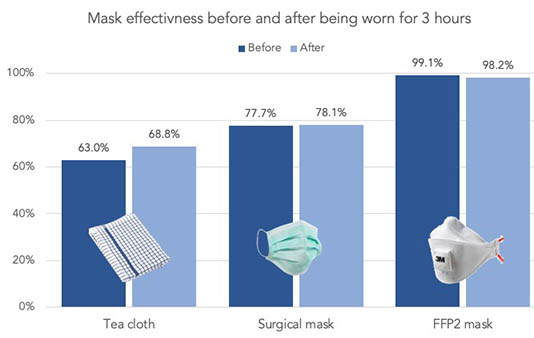 In fact, homemade masks have actually become the o 5,8% more effective at filtering virus-sized particles po 3 hours. From this we can conclude, that wearing home masks for several hours will not reduce their effectiveness.
How well homemade masks work for children?
Then they tested homemade masks with 11 children from the age of 5 do 11 lat. When children wore home masks, just removed 52% particles with a size of 0.02-1 microns. It's almost 15% less effective in children than in adults.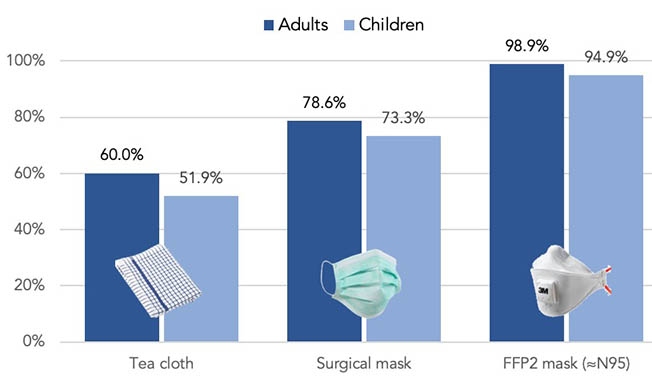 Bottom line on making your own homemade virus mask.
The data shows, that home masks made of a single layer of cotton clothing or cloths can remove about 50-60% of virus-sized particles. Means, that they work worse than surgical masks and FFP2 masks (N95). Wearing homemade masks by 3 hours had no significant effect on the filtration efficiency.
DIY masks also work for kids, however, they are less effective in children than in adults.