DIY Easter Decorations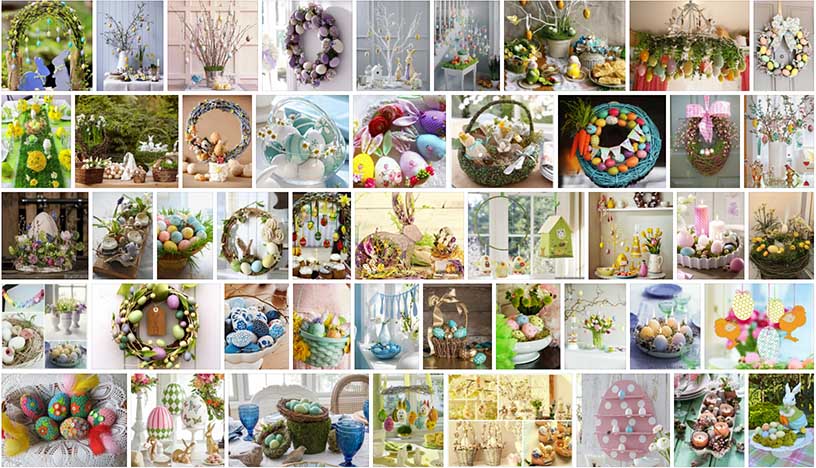 Today, fresh ideas on how to decorate your home or apartment for Easter will be presented. Basic associations with the main Christian holiday were taken as the basis: flowers, eggs, Easter bunnies, Christmas wreaths and baskets. In fact, this review will consist of a huge number of relevant photos, among which you will surely find suitable and interesting decorative ideas.
The best Easter decorations
1. Easter basket
Elegant Easter basket with bright colored eggs, flowers and other decorative elements looks very beautiful. The basket can be made of absolutely any material: willow vine wicker, rattan, cut from paper, paper bag, from a mayonnaise bucket etc.. Below are the best ideas for such baskets, as well as an excellent master class for turning a flower pot into a basket.
Basket for eggs from the pot
We take a plastic pot, we stick the rope to the handle, we wrap the entire surface of the future basket with a thick twine, if the string comes off, we fix with a glue gun.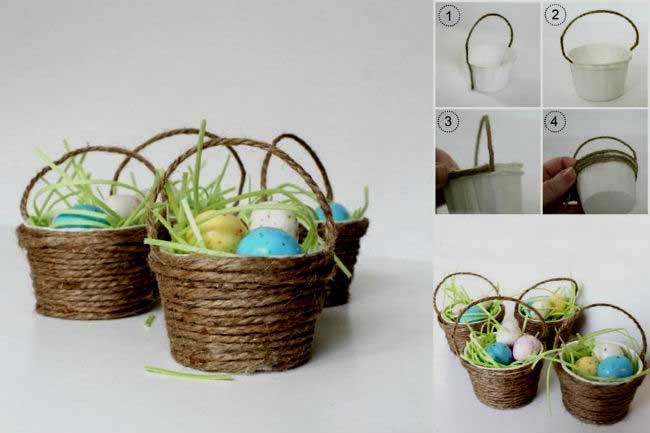 Examples of Easter baskets: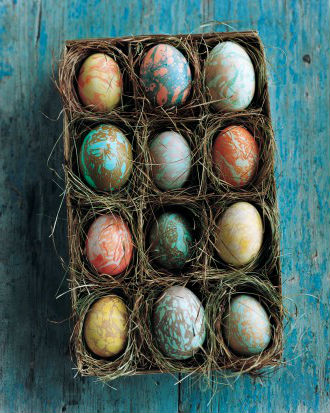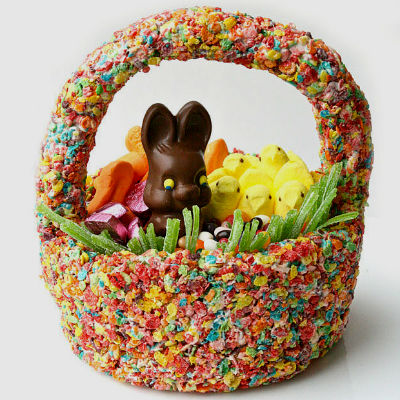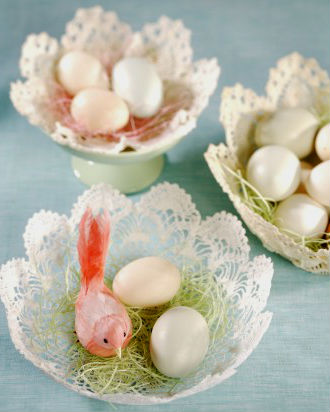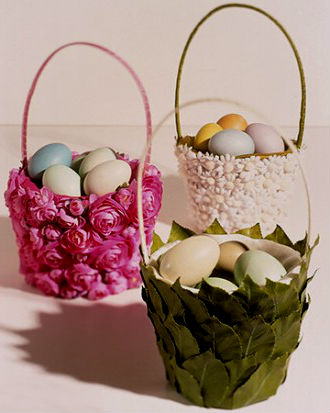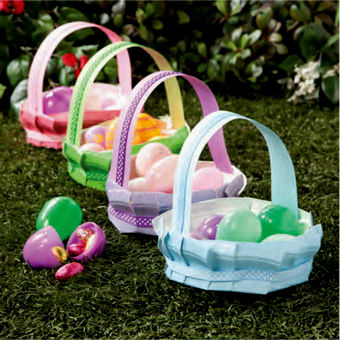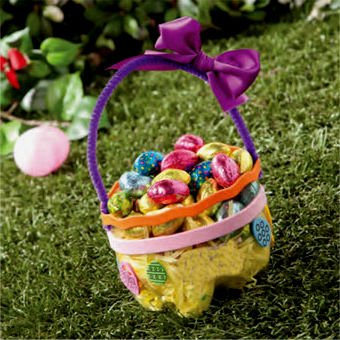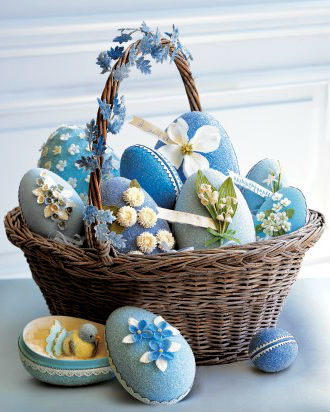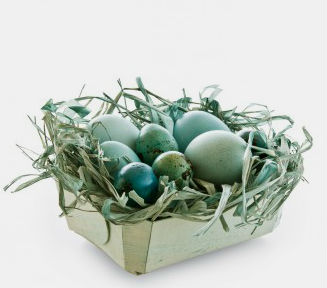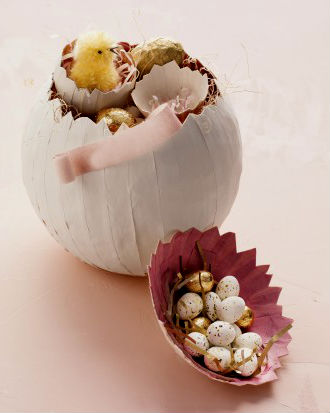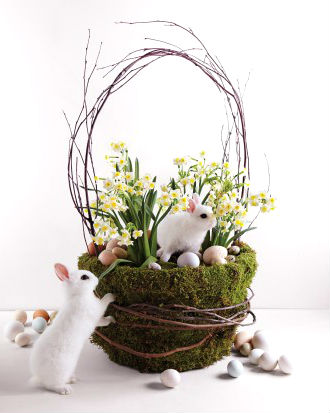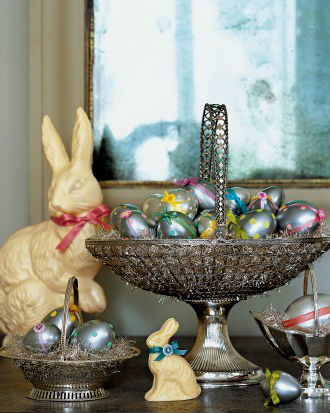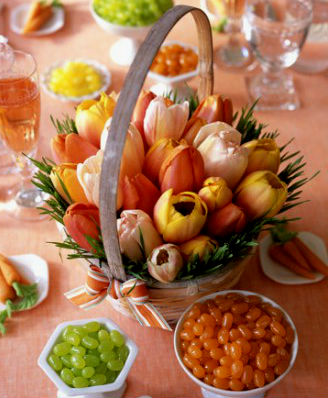 2. Easter eggs
This is real freedom for your imagination, absolutely any element can serve as an egg decoration: rhinestones, lace, ANY, twine, twigs, feathers, leaves etc.. Only the latest ideas about egg decor are presented in the photo below.
Golden eggs
note, how spectacular golden eggs look, like from a fairy tale about the chicken Ryaba. Doing this is not at all difficult. Place the egg on the cap of the water bottle and paint it with gold spray paint. The effect is great! But these eggs are inedible, they only play a decorative role!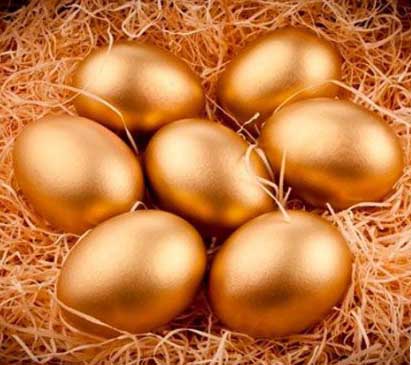 Striped eggs
First, wrap the eggs with strips of electrical tape, and then put them in the dye container and leave for the time specified in the dye instructions. After this time, remove the eggs with a spoon and let them dry. Then remove the pieces of electrical tape.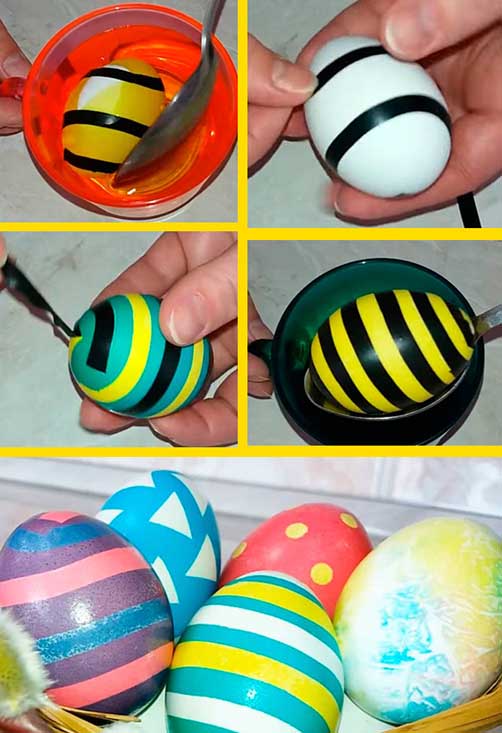 Golden stains
Paint the eggs in the usual way to the desired color, then dip the brush in gold acrylic paint and pull it towards the bristles, and then spraying it onto the surface of the eggs.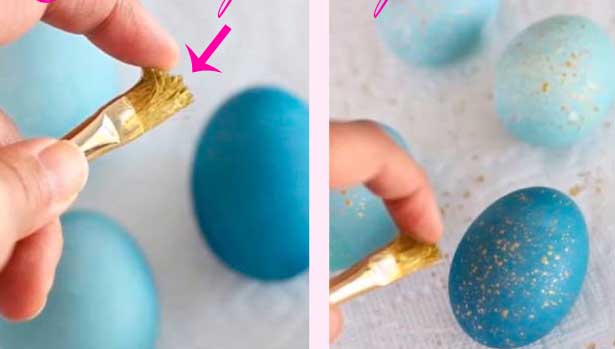 Lace effect
Wrap the eggs with lace, you can tie them in the form of a bag or attach the side of the lace directly to the egg. In this form, dip the eggs into the dye.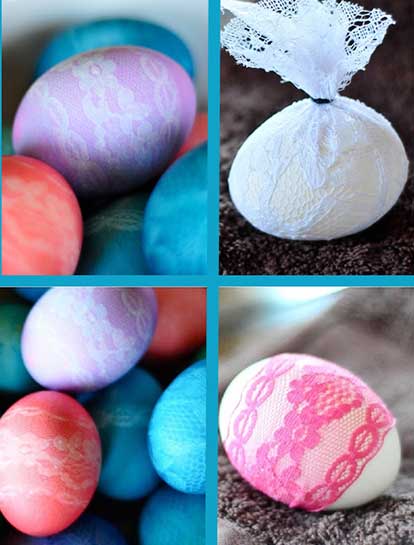 Coloring eggs with colored fabric.
You have to use heavily dyed fabric, for example, jersey. Wrap the egg with a piece of this fabric, and then wrap the top with a white cotton cloth. And in this form, immerse it in water, diluted with three tablespoons of vinegar. Put the pan on the fire and cook the eggs after boiling the water for about 10 minutes. Then pour out the hot water and pour cold water over the eggs. After cooling down, you can take off your "clothes" and admire the effect.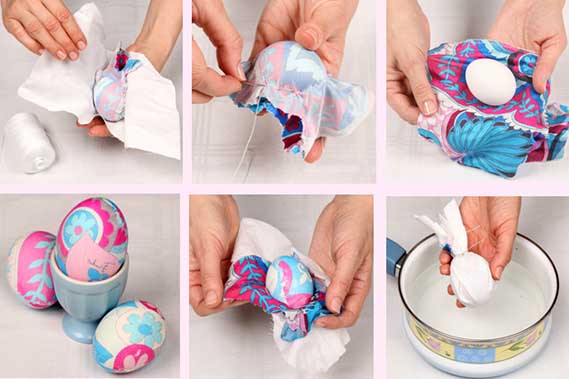 Examples of decorating Easter eggs