Felt friends.
These funny figures of men and animals are made of pieces of multi-colored felt.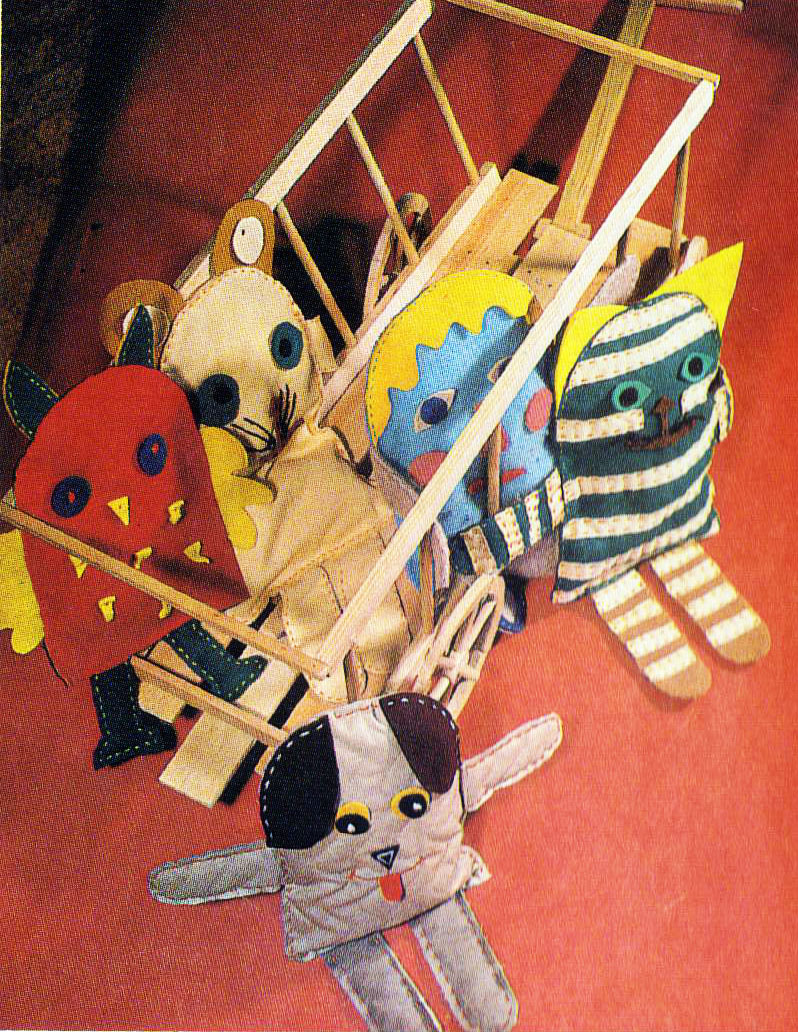 Pin the two felt rectangles together. Cut off the top two corners like this, to create a regular rounding (drawing a). Unfasten pieces of felt and sew characteristic features on one of them, np. pajaca, psa, cat or owl – look photo. Cut the hands out of the felt twice, legs (drawing b) or wings and sew them together along the edges with a pre-needle stitch (drawing c).
Now sew the front and back of the mascot together. Leave the bottom edge unstitched, to be able to stuff the mascot and sew on the legs, and small armholes, ears or hair. Stuff the mascot with cotton wool or old stockings. Sew the holes – and the mascot is ready (drawing d).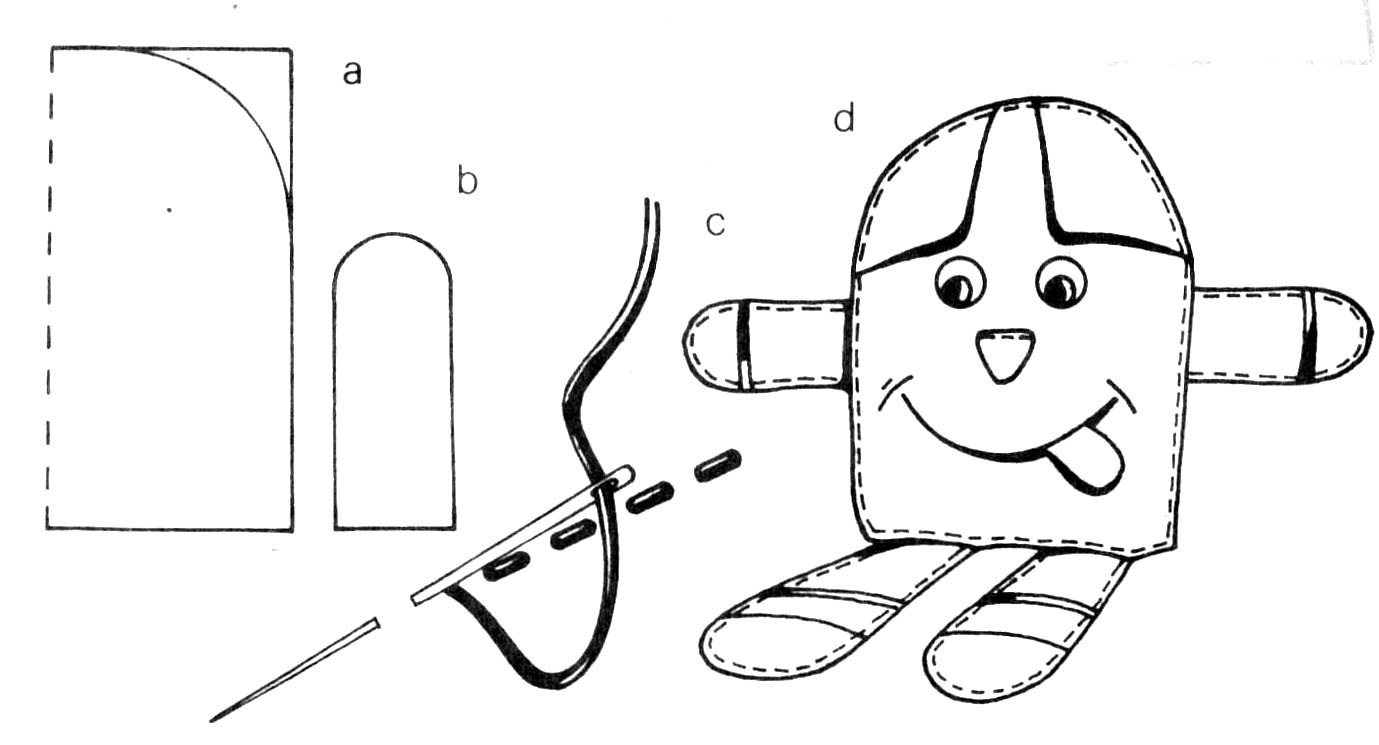 Drawing. Felt friends: a, b) forms of individual parts of the mascot, c) stitch before the needle, d) finished toy.