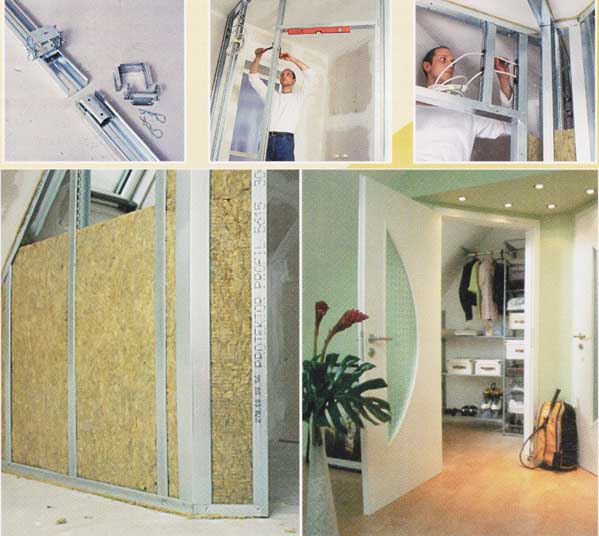 It was decided to separate a free recess from the room and use it as a wardrobe and storage space for unnecessary things. Metal structure partitions can be assembled quickly.
A small room instead of a wardrobe – this was the idea behind the initiators of minor reconstruction. This type of wardrobe is useful in the bedroom or even in the corridor. The walls can be quickly assembled from metal profiles and gypsum-fiber boards. The shape and size of the wardrobe can be adapted to the situation in the room, even using the space under the roof slope for this purpose. After assembling the pro-
fili are attached to both sides of the plasterboard, and he fills the space with insulating material. If a door is needed, then the matter is facilitated by special doors, fastened to metal posts.
If there is no window in a separate room, then it is recommended to install this type of lighting, which will be as close to daylight as possible, that the color of the garment matches its natural color.