How to replace the kitchen worktop? – do it yourself.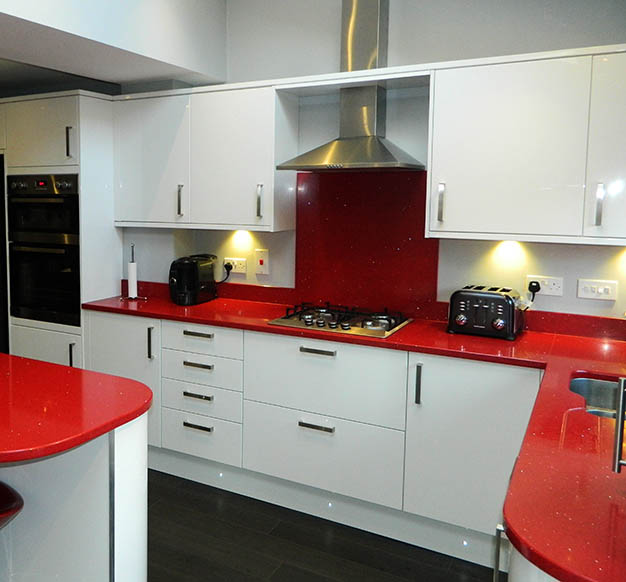 Destroyed and not nice? The new kitchen worktop can be installed quickly. In this way, we will introduce a new one to the kitchen, colorful accent.
Kitchen worktops are often used just as intensively, like workbenches – after all, they are used for cutting, for grinding meat, for placing hot pots and baking pans on them. No material can withstand such a load for a long time. Sometimes the replacement of countertops results from the need to optically refresh the kitchen, which is easiest to do by changing the top plates of the cabinets. Worktops are available in various versions, in stores with wooden materials or in companies involved in designing and furnishing kitchens. Most often, they can be cut to the appropriate size on site.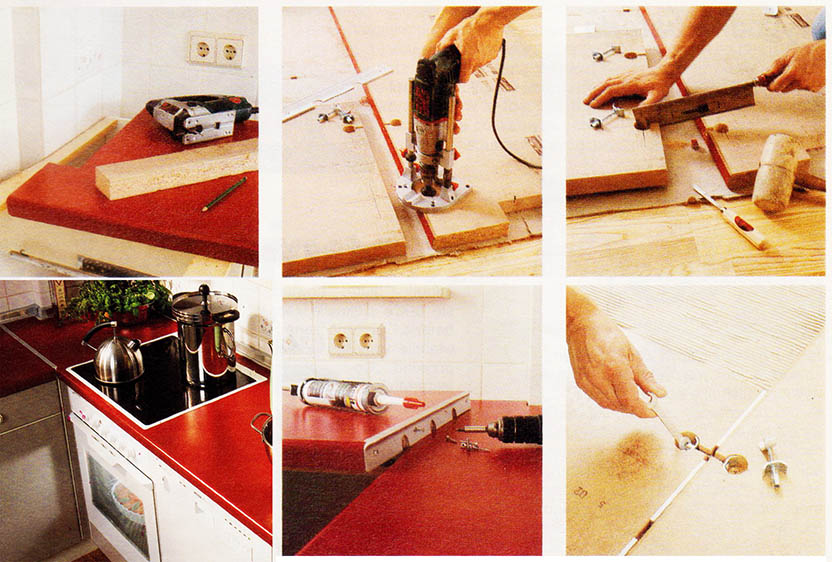 Replacing the countertop in the kitchen. The order of work.
The worktop must fit snugly. Make the cuts for the faults of the wall with a jigsaw.
In the corners, we connect the boards with two special connectors. We make the necessary holes with a sednik drill.
Using a fine-toothed saw, carefully cut out the slots for the threaded rods of the board connectors (ok. 5 mm), all the way to the edge of the plates.
Special profiles made of aluminum sheet connect the cut edges of the panels touching at the corner and their rounded edges.
Pull on the bottom and connect both panels with a special panel connector (threaded rod with nut).
We mark the cutout for the kitchen plate and the sink, we drill the corners and carefully cut it out with a jigsaw.
To avoid damaging the top surface of the countertop, we run the jigsaw from the bottom of the board or strengthen the cutting line with tape.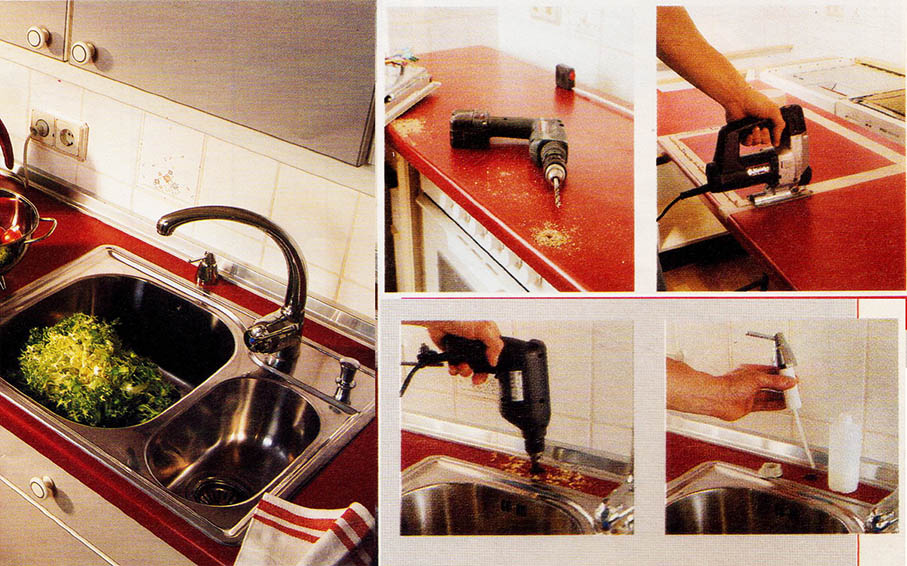 ASSEMBLY OF THE WASHING-UP TANK
It is worth thinking about this investment. You can buy practical chrome in stores, black or white – rinsing liquid tanks, provided with a dispenser. After pressing the button, it delivers the washing liquid directly into the sink chamber from the container located under the sink.. A hole in the plate can be drilled when installing the sink.