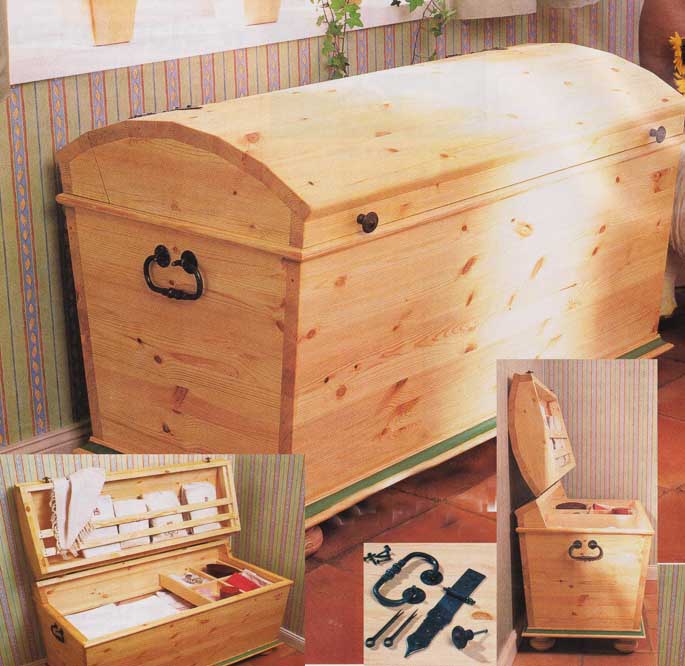 Beautiful shapes alone would be reason enough, to get yourself such a trunk. In addition, it is extremely practical. It all does, that lovers of the country style find it difficult to resist the temptation to have such a piece of furniture.
Trunks not only replaced wardrobes in the past, but also beings taken on journeys. Their iron handles remind us of that even today.
Traveling is easier these days, but the trunks are still much appreciated furniture – especially as practical as these, which we show here. In their cavernous interiors you can hide entire armfuls of underwear. Also garments, which do not need to be stored hanging, are suitable for such storage. Small things can be folded in a sliding box with compartments or on a shelf placed in the lid.
The materials and their processing are just as traditional as shapes. The trunk is made of glued pine wood with a thickness 28 mm. All elements are connected with wooden pegs, which are indeed invisible, but so they are placed at equal intervals. Stylized fittings are a particularly beautiful addition, which are still made according to old patterns today.