How to make a country bed.
In the past, furniture was made of solid wood, which is not resistant to mechanical damage and is easily warped. While building our bed, we took the old form, but we used different materials: płytę stolarską i klejone drewno.
The bed is designed with a mattress of dimensions in mind 155 x 200 cm. Other dimensions may be taken, but then you should remember to fit other parts of the bed. However, the safest thing to do is to adapt to the standard dimensions. All dimensions in centimeters.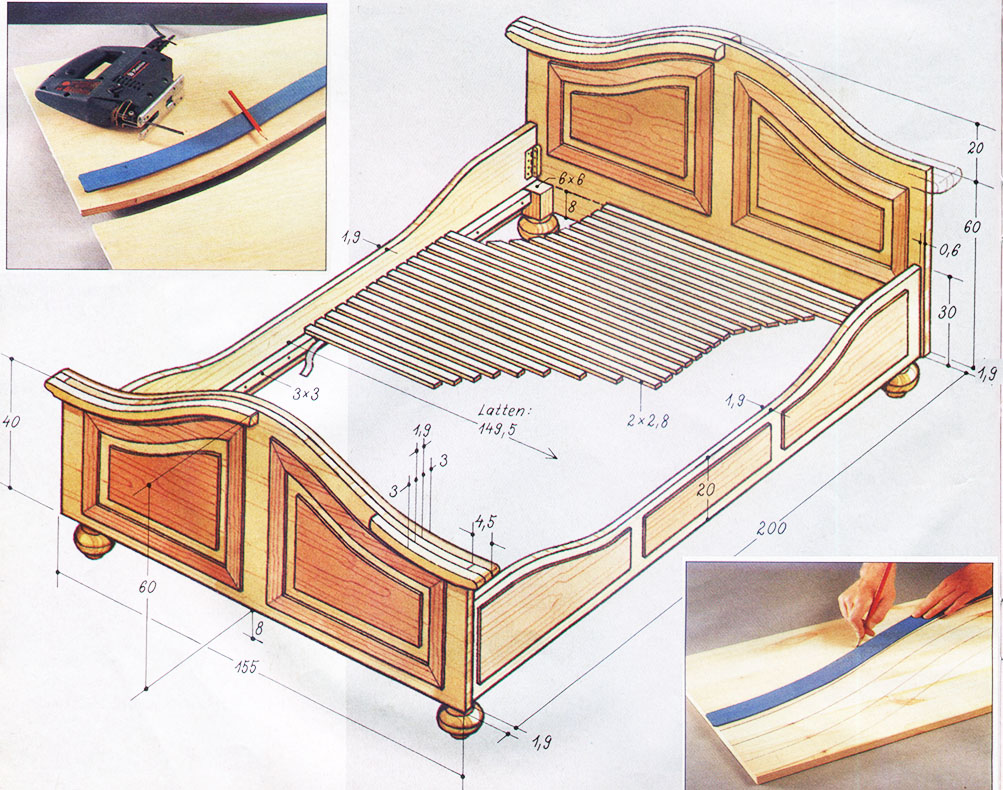 If we do not want to use a ready-made project, all shapes should be marked to scale 1:1 on wrapping paper. The arc element is best drawn only halfway, then move it symmetrically, so that it is full, regular hatch. Once the bow looks perfect, it should be transferred to plywood, to make the template. We just keep cutting out.
The front and rear slats of the bed differ only in height. We trace the curvature from the template and cut it out.
Apply the shape of the template four times to the glued strip. Both edges of the template are indeed parallel, but not identical.
Sand the upper edge of the curved element of the front and rear part of the bed and mark the line of the lower edge with a double marker on the same side..
We cut out the bottom edges, smooth with sandpaper and stick both elements tightly on both sides of the front or back plate. On the protruding ends, glue pieces of wood inside.
The finished board is carefully smoothed with a belt sander. Grind very carefully along the inner radius (short strokes). Grind the roundings with the tape only.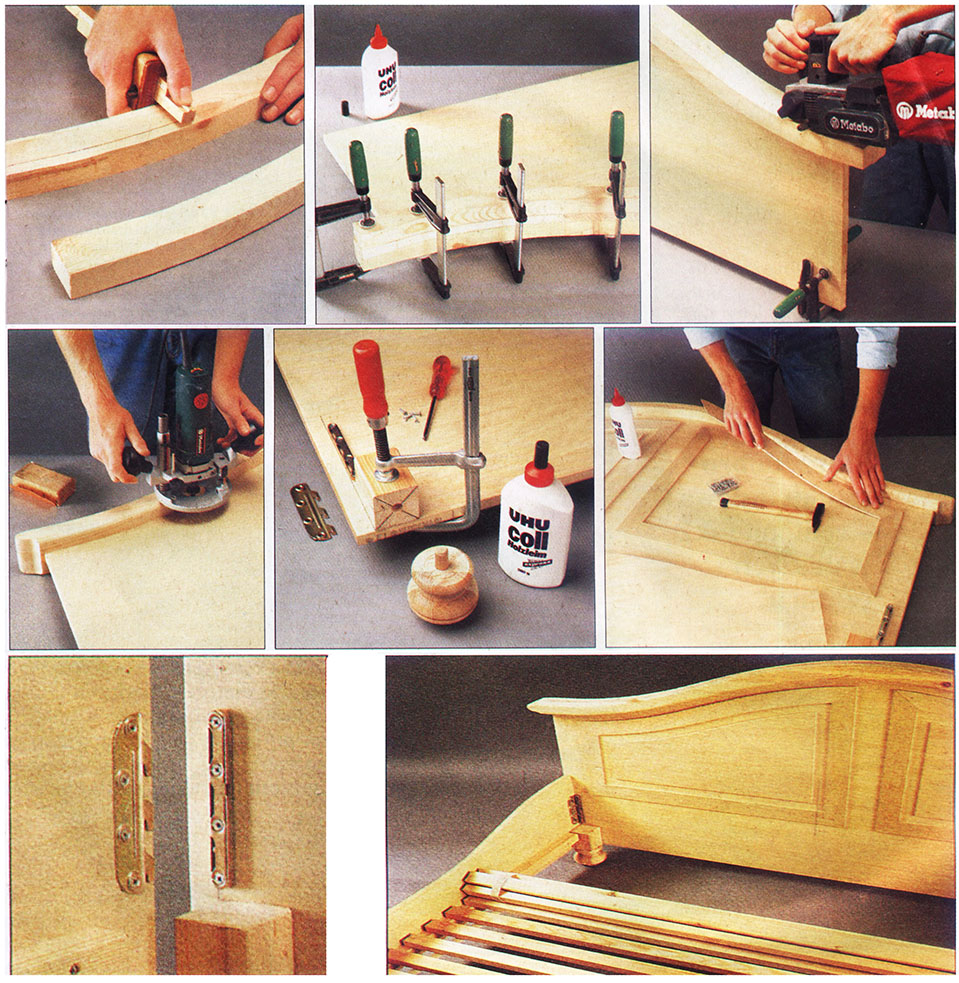 Use a manual router to round off the edges after first chamfering the protruding parts with a belt grinder.
We attach the fittings and glue the block under the leg. The distance between the block and the edge is 25 mm (19 mm on the side molding i 6 mm per protrusion).
Draw the shapes of frames and panels on the plywood, we cut out, we sand the edges and attach them to the appropriate elements with the help of glue and nails.
Attach support strips and the second part of the metal suspension to the side elements of the bed. Nail the truss slats to the thick tape at intervals of 3 cm. So that the bed does not squeak, the support strips and the ends of the truss slats should be covered with wax.