ATTIC COMFORT
There is still plenty of room under the roofs of many houses, to arrange a cozy apartment there. However, those, who decide to do so must first seal and insulate the attic.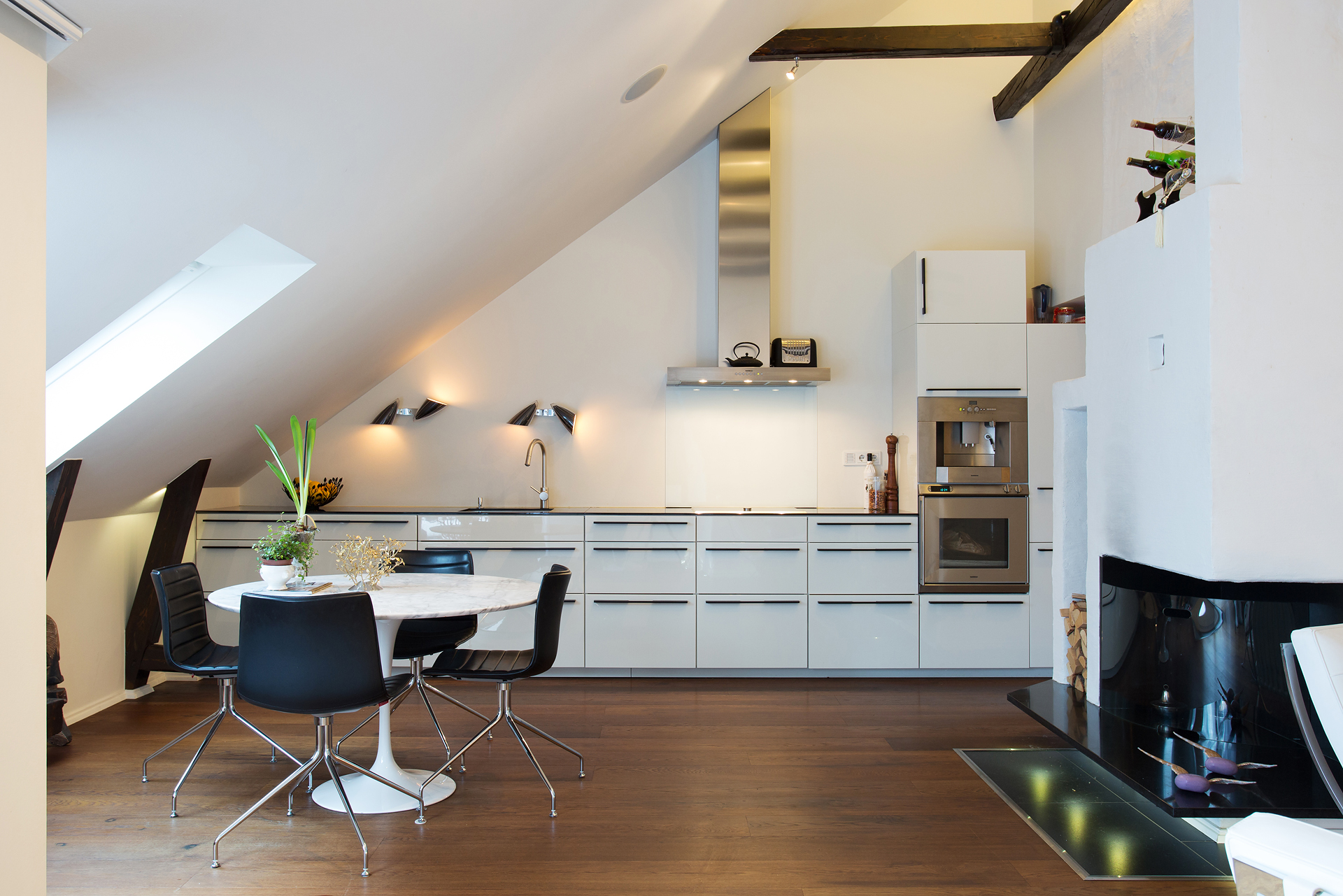 Only then can a residential atmosphere in the attic be achieved, when properly insulated. Then we get a perfect room, as evidenced by the presented photos. There are many ways to insulate walls and ceilings of the attic.
A spiderweb from several decades. several centimeters of dust on the floor is a very common sight in the attic of many houses. They are often forgotten for a very long time. And yet they could fulfill perfectly residential functions.
If all rooms under the roofs of houses were to be adapted to housing, the situation for those waiting for them would be much better. If only for this reason, it is worth taking a closer look at our attics.
However, there is at least one more reason: Well, whoever arranges an apartment under a steeply sloping roof and equips it with stylish furniture may gain, atypical living room with an atmosphere of comfort and freedom. The first step to achieving this goal is to insulate your attic, which will hinder the penetration of cold and will protect against the hot sun. However, its implementation requires accuracy and good knowledge of materials. Because poor insulation can not only lead to goosebumps" residents, but also to irreparable damage to the durability of the building substance and the roof structure. Incomplete insulation work can lead to moisture , rotting of beams and roof sheathing and molding of walls and plaster.
The occurrence of such damage is associated with a defrost point located in every wall at that point, where, at minus temperatures outside, the temperature is 0 ° C, going to the heated room. This is where water vapor condenses, which can lead to irreparable damage.
Therefore, the key to good insulation is proper ventilation, that is, the area behind the insulation layer, where fresh air flows constantly.