Doll and giraffe made of straw.
Straw and raffia toys are eye-catching and quite durable. Before proceeding to make straw toys (look photo) soak the straws for approx. 30 minutes in the water. Then, drain the excess water with a cloth.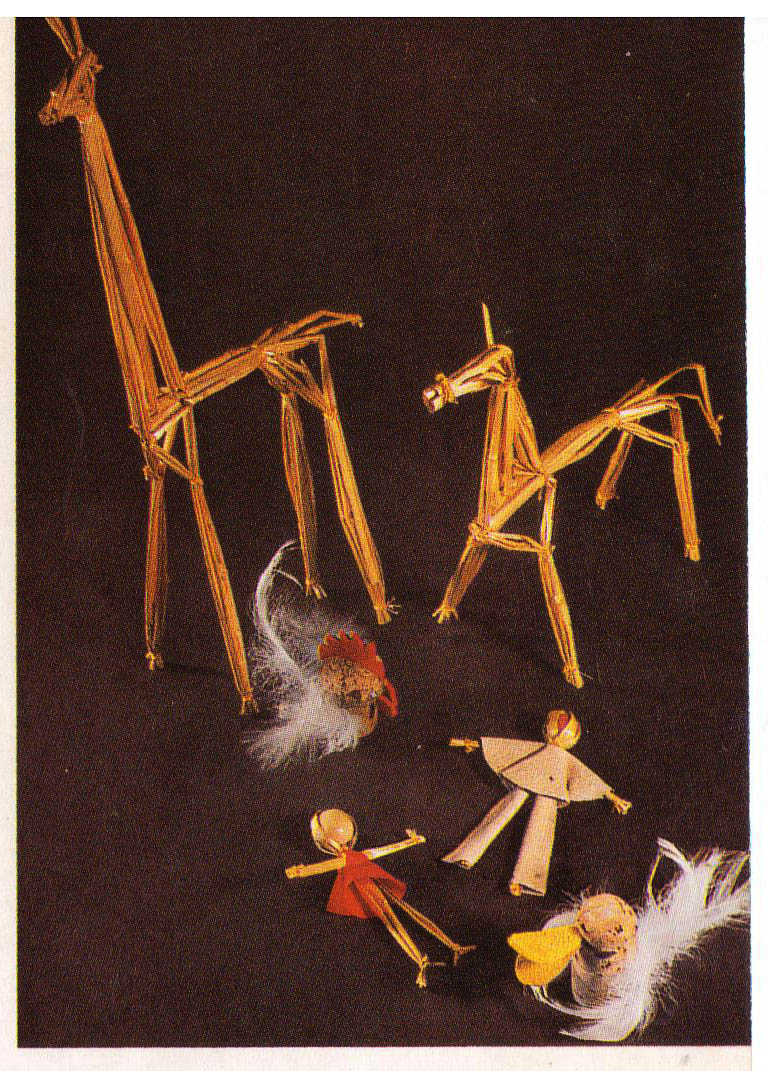 The straw prepared in this way becomes flexible and can be easily bent. Necessary to make straw toys is strong, colored thread, np. cords. By bending the straw and tying it in the right places, you must keep the proportions corresponding to the individual parts of the body.
To make a straw doll (drawing a) prepare 6 straws of any length (depending on the planned size of the doll) and one wooden bead, which will be the head. Insert the ends of four straws into the hole of the bead. Spread them evenly over the back of the bead. At the bottom of the bead, tie the straws together with a strong thread. Separate two straws for each leg and tie them at the height of the foot with a strong thread; two extra straws for hands, tie in half together with the body with a strong thread (drawing a). a doll, depending on it, whom to represent – girl or boy, wear clothes made of a piece of fabric or thin leather.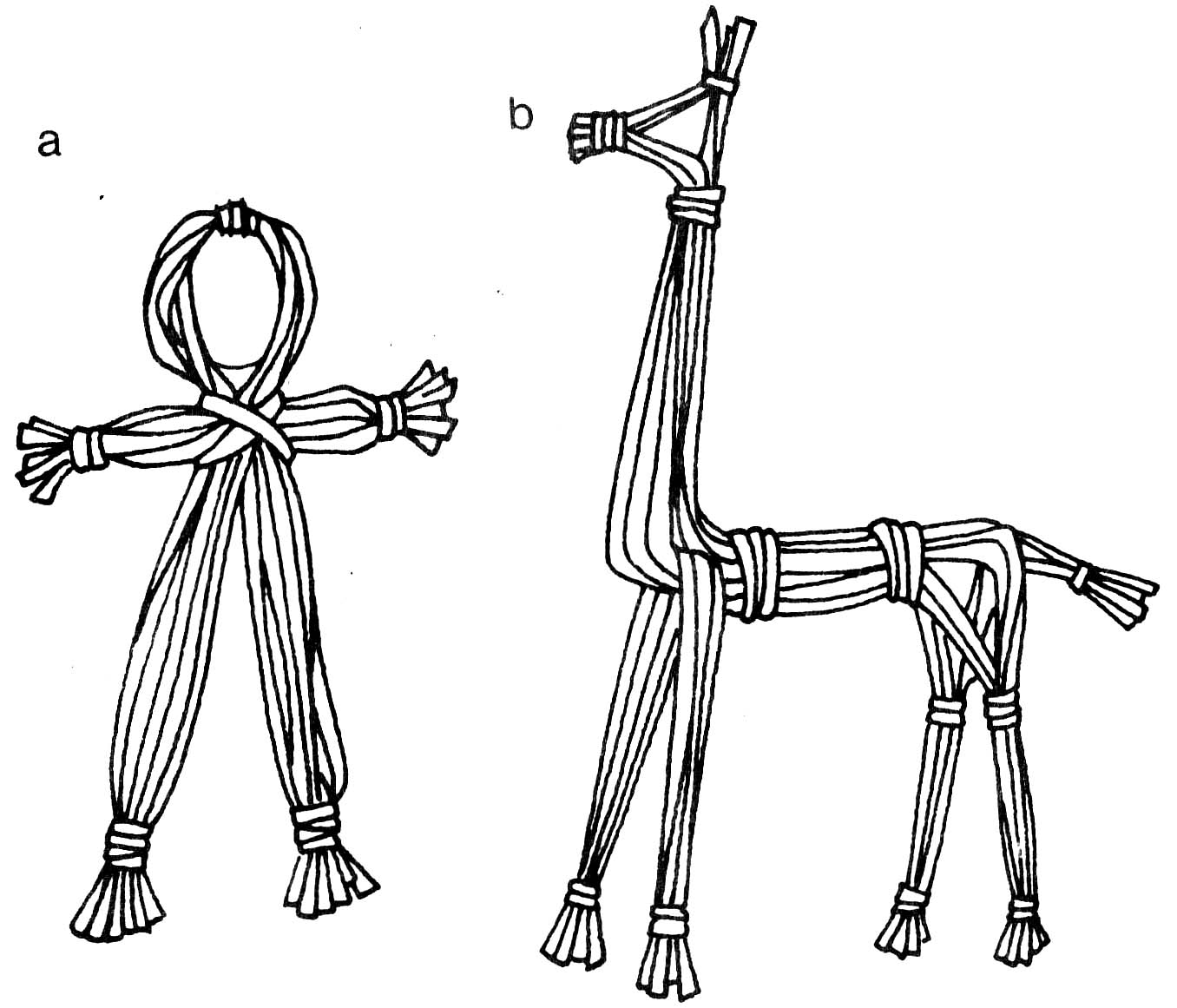 Drawing. Straw toys: a) dolly, b) giraffe.
Animal figurines can also be made of straw. I used the giraffe 18 straws approx. 50 cm. The places of bends and bindings are marked in figure b.