Practical, functional and nice – kitchen fittings.
Kitchen fittings have long become aesthetic and functional decorative elements. Below we present exceptionally nice and practical kitchen taps.
Fittings with removable spout
Kitchen fittings have long been part of the standard kitchen equipment, with an enlarged radius of action. They are extremely useful for washing vegetables and filling buckets, make it easier to rinse the scrubbed sink. A practical alternative to a faucet with a removable spout are appliances with a removable shower. Some battery companies allow you to freely choose the type of its removable end. In each of them, you can select the appropriate setting, for example, for rinsing delicate fruit – a soft and foaming spray from the aerator or a stronger spray from the shower nozzle.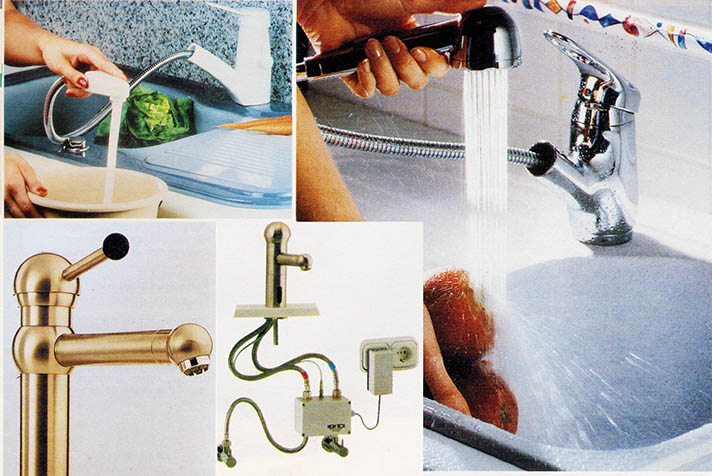 Non-contact operated - thanks to sensors
Touchless operated fittings can be found in public places, such as schools and motorway car parks. Currently, these interestingly designed and practical fittings are also used in private apartments. The electronic system registers the movement of the hands and turns the flow of water on or off. One example is HighTech's "Marathon" battery series, with stainless steel body, with excellent quality internal construction and original optics. Batteries in this series can be produced as mixer batteries or sensor-controlled batteries.
Interesting solution
The harmony of aesthetics and functionality - the new "Forma plus" tap (Cludi) thanks to its extremely beautiful form, it is in great demand. The functionality of the pump is to place the mixer lever on the front, on the spout. As a result, it remains dry even when grasped with wet hands. This position also facilitates, for example, filling a bucket with water.
Removable battery
An ingenious solution to a not-so-rare problem. When placing the sink right under the window, we often forget about it, to provide a place to open the sash. The "Kludi-Mix-Bayonett" battery functions similarly to the interchangeable lens of a camera – it unlocks after a little twist and can be placed completely flat on the sink. Blanco also offers another complete solution – the "Blancosigma" sink with matching fittings ,,Blancomix '', which can be placed in the sink with one hand movement.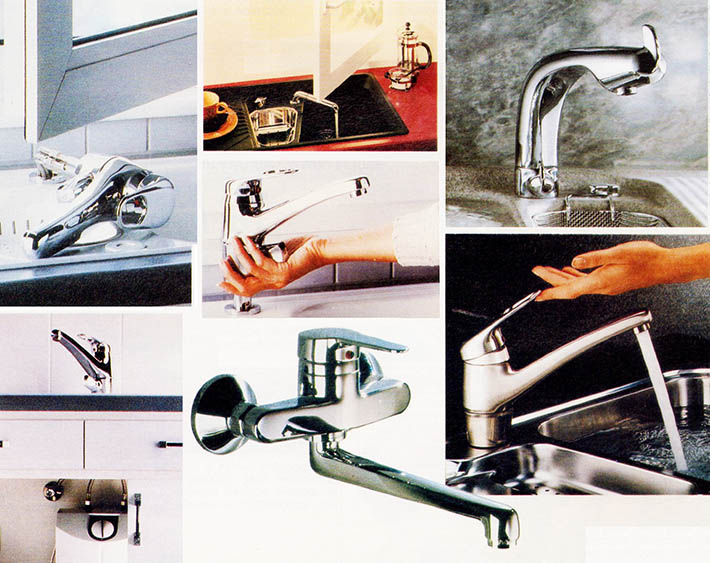 Convenient battery
How to use hot water from a vacuum tank, using the convenient one-handed technique? In the past, it was possible to draw water from the reservoir only with the use of standardized ones, not very nice batteries with two knobs. Today, well-known manufacturers of fittings have prepared a wide range of taps with one-handed mixers, that can be combined with a hot water heater. In the photo – fittings by Kludi.
Wall mounting
In flats from the 1960s, wall-mounted kitchen taps were standard equipment. Today, when renovating a kitchen, you don't have to reach for a hammer and chisel, because interestingly designed batteries are also produced, intended for this type of connection – for example, "Objekta-Mix" by Kludi.
Titanium surface
The material has been used to a very limited extent so far, only in advanced technologies and in the design of decorative elements, was promoted to the role of a kitchen ornament. The surfaces refined with titanium are a perfect complement to stainless steel sinks. They look exceptionally beautiful when placed on precious materials, such as precious wood or natural stone. They are very practical – On the matt surface, you can hardly see any stains from lime-containing water.