Seat restoration
The armchair is an essential attribute of the interior, that can be found in almost every home. A person uses this furniture almost every day, which leads to a deterioration of her condition. An operation such as repairing an armchair will help restore the technical parameters of the project.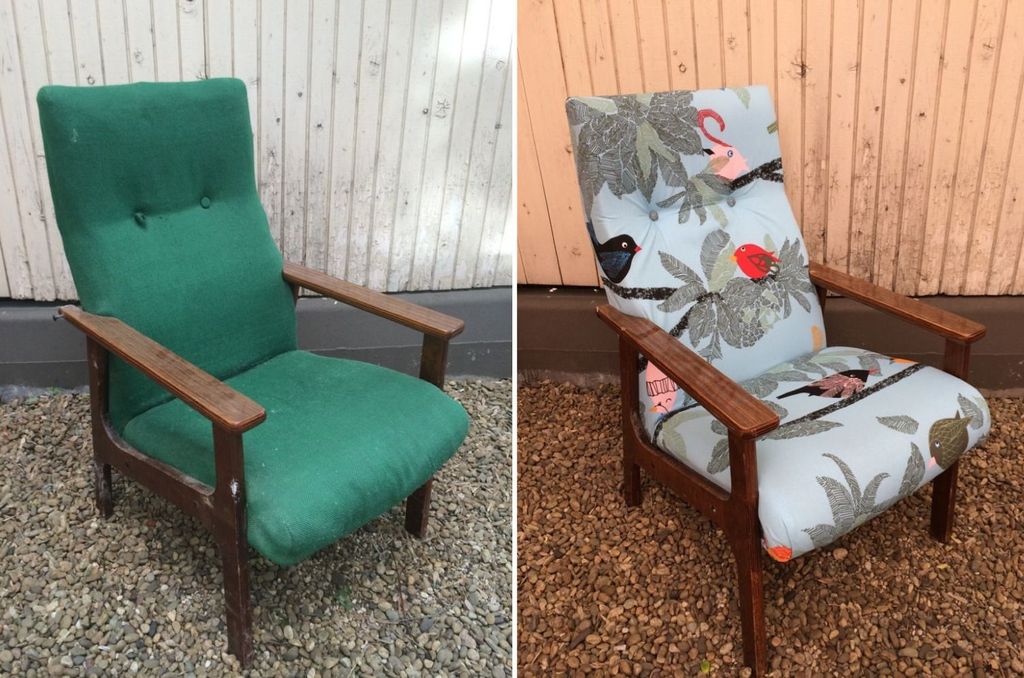 Features of restoration of furniture
Furniture repair is a complex operation, which depends on the type of product and the failure itself. Today, such operations are rarely carried out independently. Trust, that the solution of such problems is desirable for experienced professionals, who perform them much faster and more qualitatively.
Renovation of furniture is not only restoring its functionality, but also appearance. A feature of upholstered furniture is fabric upholstery. To fix the internal structure, fabric must be removed or replaced. This operation also requires certain skills and efforts.
What can you do with your own hands?
Breaking a chair is not always a problem, because you can try to restore it yourself. There are several types of surgery, that can be easily made at home:
Padding. This process involves replacing the old fabric with a new one. This may also include changing the filler (foams etc.) And restoring the internal structure of the chair. If it is necessary, the wooden surface itself can be restored.
Upholstery. This approach involves padding a fabric on the surface of the chair to update its appearance. Often they perform such operations with old rigid structures, the surface of which is not easy to restore with paint.
Repair. This is a general concept, which includes previously considered operations. But often this word means all repair work related to restoring the state of the seat frame. These include the reinforcement of the structure with metal corners, replacement of legs or seats, as well as restoring the surface of the material with paint and grinding.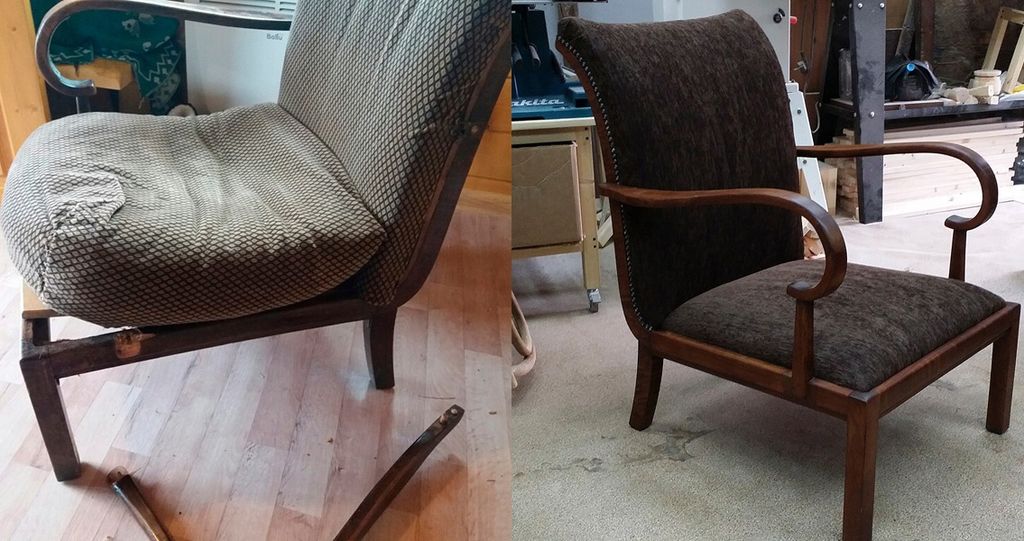 One way to restore an old leather chair is by upholstery. This process is quite long and time consuming. Get a new fabric first. The upholstery can be made of leather and other popular materials. Some experts also recommend acquiring substances for the interior (foam rubber). To simplify the performance of work, you also need a stapler, nails, hammer etc..
The algorithm for solving this problem can be described in the next few steps:
W pierwszym etapie tkanina jest demontowana od spodu krzesła

.

W prostych modelach ta część jest ustalona tylko na dole

.

Istnieją jednak złożone modele

, therefore it is important, to publish this part initially, then continue with the remaining operations.

Następnie tkanina jest całkowicie usuwana z powierzchni struktury

. It is important to, to do it consistently,

aby wyeliminować wszelkie uszkodzenia elementów

. Please note,

że każdy element krzesła jest obszyty jednym kawałkiem tkaniny

.

Dlatego powinien być zwalniany konsekwentnie

,

warstwa po warstwie

.

Elementy te nie powinny być zgrywane

, because they will have to be used as cutting blanks.

Następnym krokiem jest demontaż starej tapicerki z gumy piankowej

. To remove it, carefully untie and pull out all the metal brackets,

z którymi zostało naprawione

.

Staraj się również nie rozrywać materiału

, which will later be used as blanks when replacing foam rubber.

Cięcie materiału

.

Ta operacja obejmuje tworzenie nowych elementów tapicerki

.

W tym celu użyj starych kawałków materiału

, which have been attached to the armrests,

oparcia i siedziska

. The size of the new elements should be slightly larger than the old ones. This is because of the fact, that is not always predictable, how exactly the fabric will lie. Therefore, it is better to take it with a margin.
This step includes curing the foam. The previously collected pieces are sequentially placed on a specific part of the chair. If the foam bulges in certain places, it should be cut off. Thus, the appearance of each element is created. Then a synthetic material is placed on top of the foam rubber. Then both substances are attached to the frame with a stapler. It is important to, to arrange them like this, to follow the contours of the individual parts of the structure.
We finish the fabric fastening process. This operation is very similar to the previous one. It is important though, to properly place items on the surface. Before fastening, carefully align the fabric and pull it. Initially, the central part of the workpiece is sewn together. It is necessary, to avoid distractions. Then each of the corners is tightened and fixed with a stapler.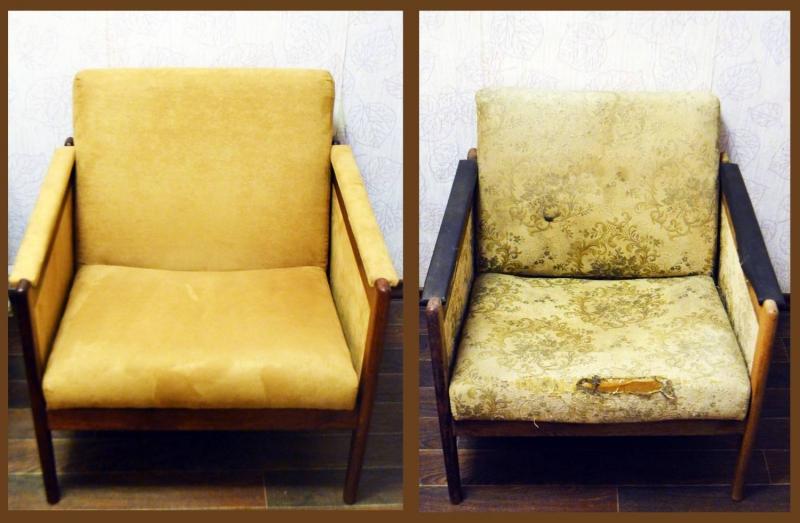 Modern chairs are made of various materials. The design of such modifications consists of a set of elements, which can be replaced if necessary. Often, such chairs include office models equipped with a gas lifting mechanism. It may need several types of components to restore such products:
Rollers. This mechanism is made of various types of plastic. When choosing this product, its intended use should be taken into account, type of joint and method of fixing.
Lift – Almost all office chairs are equipped with this element, which allows you to keep the chair at a certain height. There are several types of these designs on the market today. It is important to, to pay attention to the type of mechanism, which was previously used in a damaged seat.
Cross. Plays the role of a supporting element. Made in the form of a 5-star, to which the rollers are attached. When purchasing it is important, to pay attention to the quality of the material and the way the parts are joined.
There are many other items, that will be needed to repair such furniture. It covers it all, from small handles and screws to specialized fabrics.