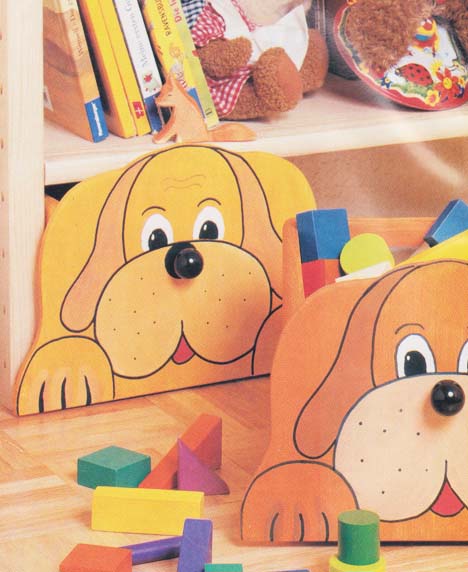 Children need a lot of space for their toys, and because they are reluctant to put them in wardrobes, you can use the free space under the shelf for this purpose. We have equipped ordinary wooden boxes from the supermarket with wheels, and from the front we attached cheerful covers with friendly dogs. Chests can be used to store blocks, DIY tools or stuffed animals. Thanks to the rollers, you can ride them all over the room. In the evening, our shepherd dogs, put under the bookshelf, will guard the herd of toys.
Chests are available in various sizes. With the help of a formula, which can be made by copying our grated drawing, we will match dogs to a box of any size. The main rule is this, so that the silhouette of the dog covers the front of the box.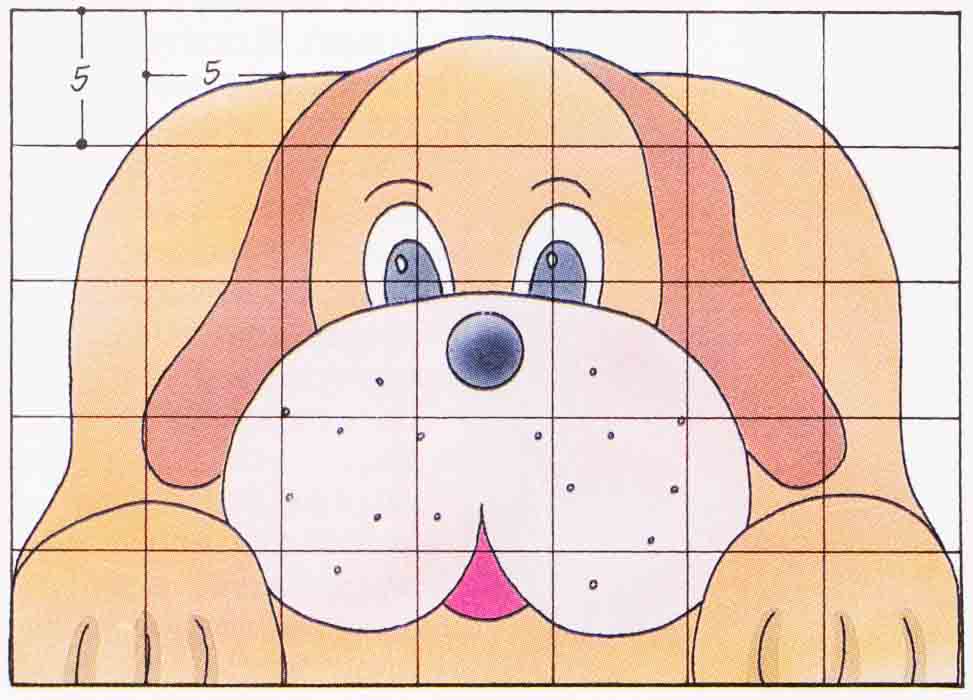 The contours of the pattern are drawn onto a wooden panel with a pencil. They are visible even after covering the wood with azure, which is a mixture of pigment paint with varnish. During the varnishing process, the surfaces to be glued must be carefully avoided. Then we paint the dog's mouths with multi-colored paints. After drying, the contours can be simply outlined with a black felt-tip pen for writing on transparencies.
It will be needed:
wooden crate 26×30,5×17 cm
sklejka 0,6x35x25 cm
4 rolki meblowe 25 mm
with bolts and nuts
acrylic lacquer, silky mat
pigment paints
wood glue
folii flamaster, black
uchwyt meblowy z wkrętem Ø 3 cm
papier, pencil jigsaw sanding block and sandpaper 180 two clamps, pieces of wood plastic spatula