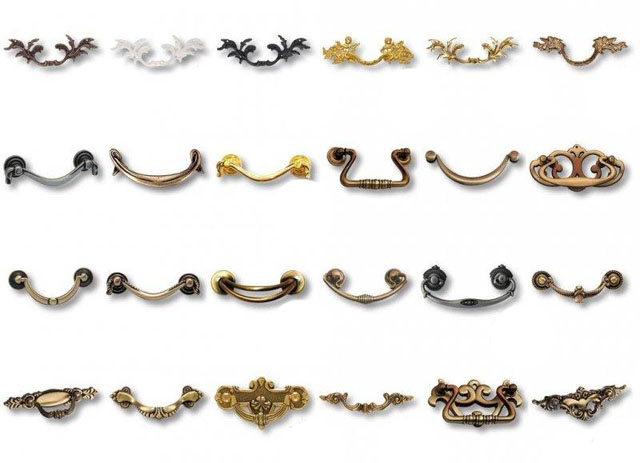 It may even be an ordinary knob, however, more sophisticated handles are certainly a greater decoration for cabinets and furniture drawers. They give them a unique look.
A self-made chest of drawers or an old wardrobe closed with a door, decorated with original handles will become something special. Even an old country sideboard placed in the vestibule will be a decoration with well-chosen fittings.
Many of the handles shown can be found at home improvement stores or carpenters' stores. Others can be purchased at hardware stores. There are more and more interesting fittings imported from abroad in stores, intriguing material, from which they were made and an interesting form. These are door fittings, windows, and also for furniture. Let's look at some of them.