Building the passage between the rooms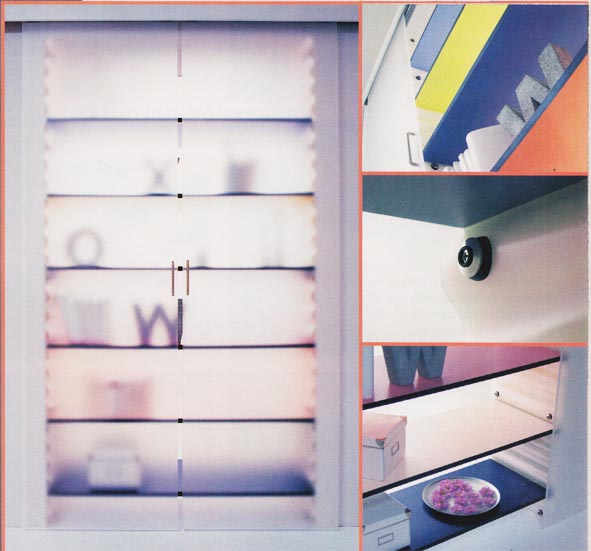 The redundant passage between the rooms has been arranged in an unusual way: a transparent wardrobe is made of acrylic glass and colored MDF shelves. It separates both rooms spatially, without obstructing the flow of light. The colored shelves with a black border create a sharp contrast to the milky white acrylic glass, which the sliding door is made of, sides and back wall. Even closed sliding doors do not block the translucent light. The wardrobe with the items on the shelf makes an intriguing impression.
Materials normally used in completely different fields and ingenious solutions have made, that an ordinary shelf wardrobe has become something special in terms of architecture and functionality. The transparent back wall made of acrylic glass causes, that a built-up niche in the wall, or even a partition or an unnecessary door opening between rooms, they can take on a completely new meaning. The transparent wardrobe can be highlighted, and then the items stored in it will appear in a different garment. It is also possible to transform the entire rack into one, a large light source illuminating the entire room.
Corrugated plastic panels and sliding doors allow you to implement various ideas related to interior design. For example, a shelf wall can be made across the entire width of the room – large sliding doors will take care of the communication problem. Another solution can be racks made of wood and acrylic glass. For existing racks, you can modernize them with fresh colors and side-mounted corrugated sheets. Rack shelves must be shortened by twice the thickness of the corrugated board, so that they can slide freely into the grooves.