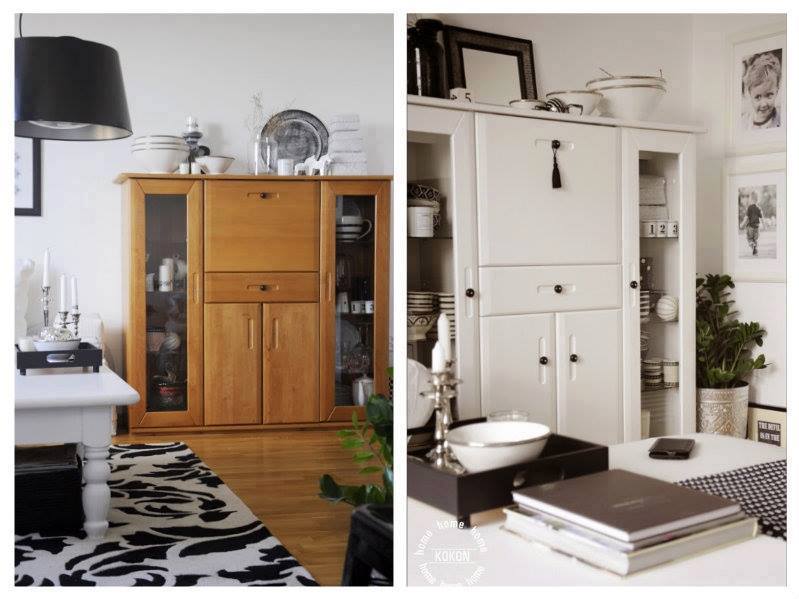 Furniture painted white gives the impression of being less massive, it makes the room appear more spacious. Who appreciates natural material, which is wood, and at the same time wants to avoid too much bronze in one room (np. wooden furniture, floor, ceiling and beams), he can use white paint and change the environment.
When painting furniture, it is not necessary to cover the natural appearance of the wood, it is enough to make a delicate translucent coating, so that the grain pattern is not obscured. In this way, the wood retains its beauty, and at the same time loses its intense colors.
If the colors of the windows are adjusted to the white furniture, door, and even walls and lighting fixtures, then it is advisable to use a dark accent to counterbalance, here it is a dark brown floor. Against this background, the furniture looks great.
If someone has the old one, painted wooden furniture and would like to give it a new look after removing the previous paint, then it is worth applying a white translucent coating, which will emphasize the beauty of old appliances.