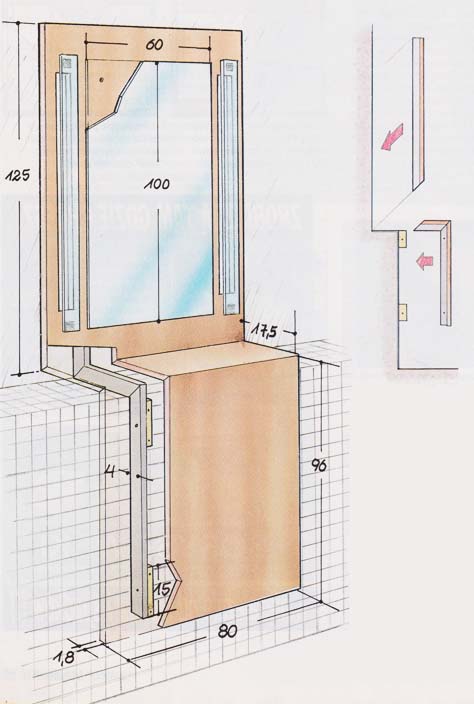 For the reconstruction of this bathroom, we used elements of the wall installation (metal supporting structure with gypsum boards and putty), a few square meters of tiles, sanitary ceramics and fittings. This can be added to the possible assembly by professionals. And that's all the expenses incurred in connection with this part of the renovation. An additional item on the shopping list was wood from which we made functional panels. We spent almost almost nothing on them 6 m2 of multiplex type plates with a thickness 18 mm. It was quite a serious expense, but it paid off. The wooden surfaces contrast beautifully with the glazed surfaces of the floors and the open sections of the walls of the cover module. Thanks to the panels, there is also a new possibility of modern bathroom arrangement and a new furniture arrangement.
All components are mounted from bottom to top: first, place the bottom panel with the angle bar glued on (without tightening the screws), then we put the upper one, and after leveling the whole, tighten the screws.
The panel for the wash basin is wide 80 cm, while the toilet and cupboard -60 cm. The height is individually adjusted to a given room, taking into account the dimensions and construction of the installation casing.