How to make a cloth mask yourself – cotton (t-shirt)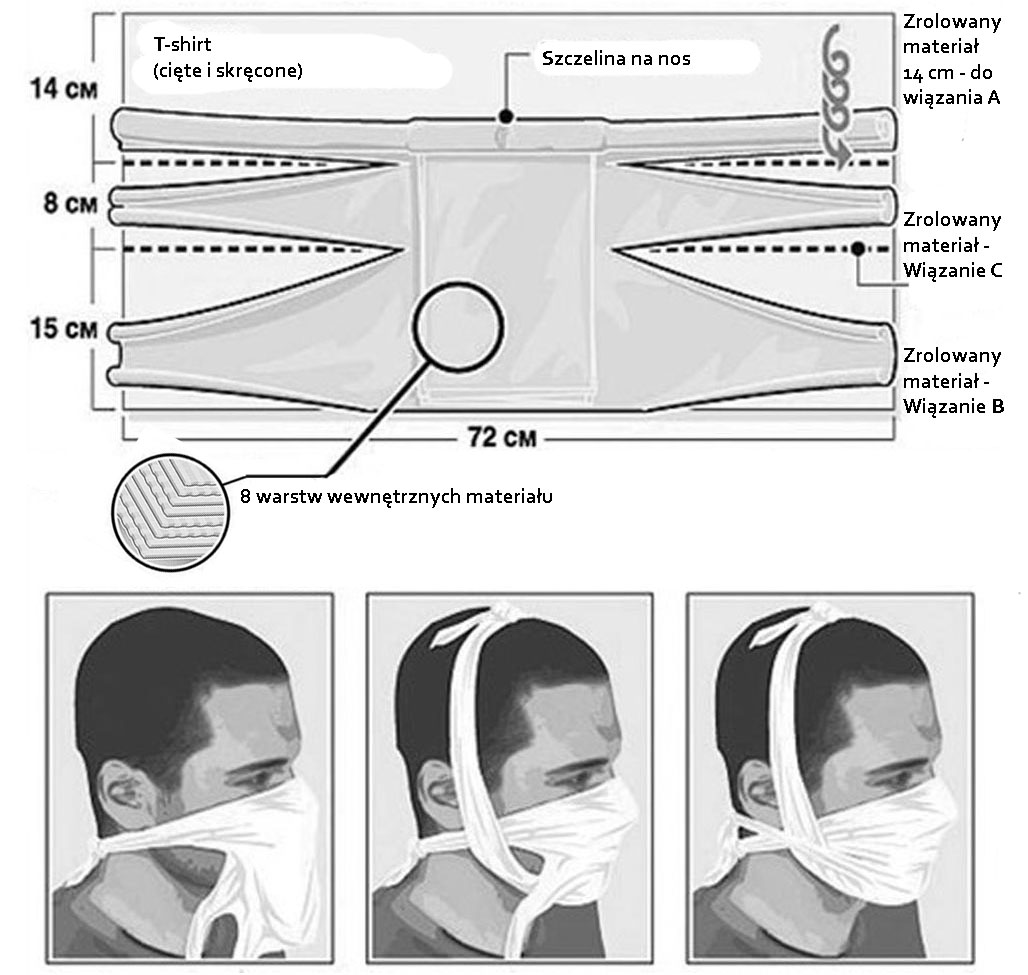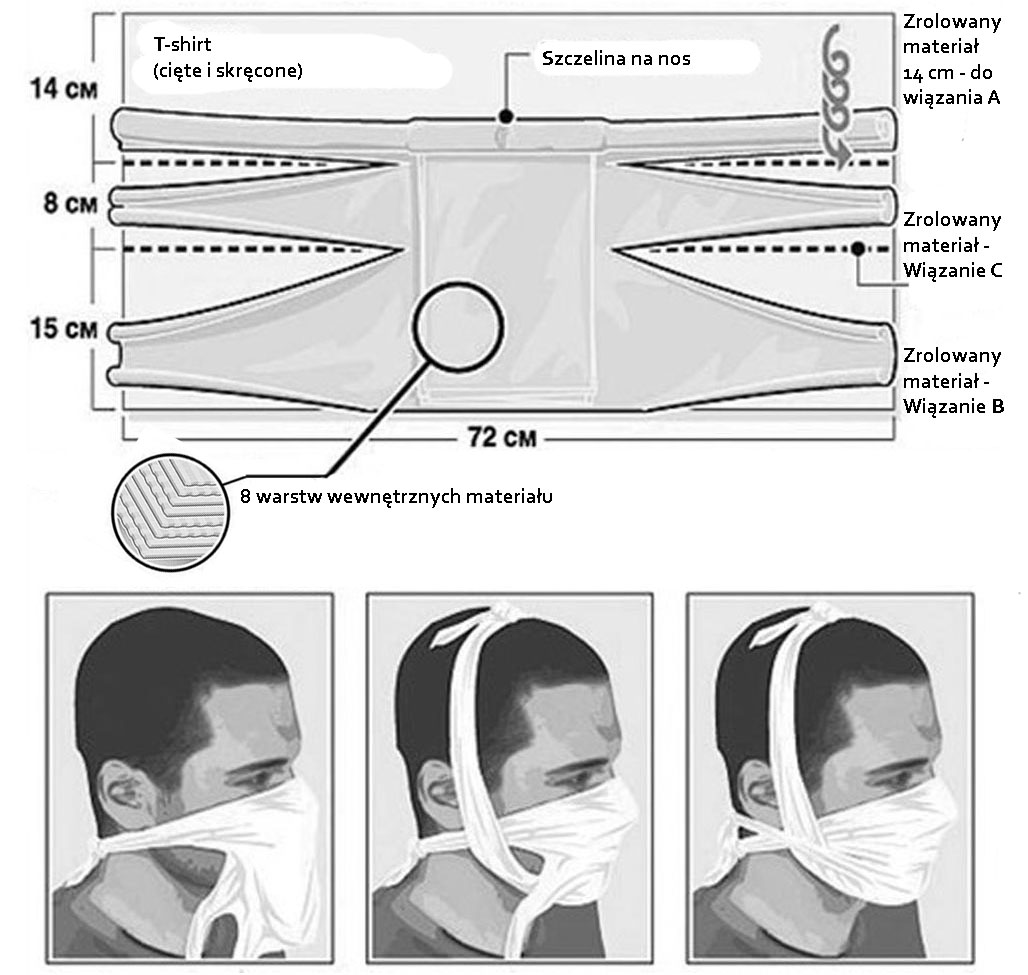 Masks are recommended for respiratory protection. In the absence of a medical mask – you can make a mask from an ordinary cotton T-shirt.
HOW TO MAKE A MASK
Cotton T-shirt boils through 10 minutes and put in the dryer, to obtain maximum compression and sterilization of the material.
The figure shows the dimensions and cutting places for the mask material.
The fabric is cut into nine pieces – one is made a mask, the rest are used as filters.
The inner layer consists of eight pieces of material stacked on top of each other – two directly, two diagonally, then two more straight and two diagonally.
HOW TO FOLD THE MASK AND TIE
Incision on the nose, should be on the nose, then tie A is tied around the neck.
Pressing down firmly on the mask, to avoid gaps, you must tie the B bond. On top of the head.
The last C binding must be tied behind the head, under the ear.
Maybe this mask is not very beautiful, but if you need to do it yourself it's a good and quick option. Such a mask is always better than none. The top binding can be hidden under the cap.
The Faculty of Industrial Design of the Academy of Fine Arts in Krakow showed how to do 4 masks z 1 vacuum cleaner bag.
In places connected with a stapler, you can try to heat it with an iron or foil sealer.
We present the video below, how to sew cloth mask.
Film – how to make a mask of paper.
Film – how to make a cotton mask.
How to sew protective masks quickly and simply – 8 pieces in 30 minutes on the machine
Video how to make a non-woven mask
Paper mask