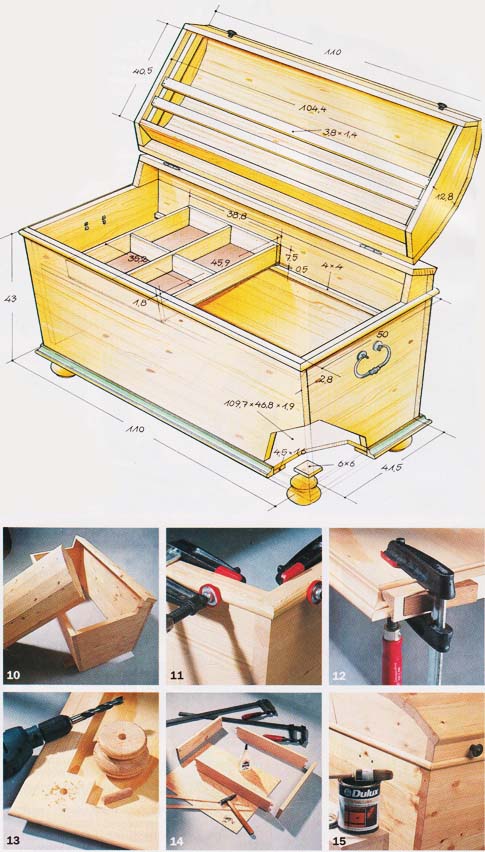 The structure and dimensions of the elements are best reproduced from our drawing. Of course, you can change them if necessary, but then you have to redesign the whole trunk.
10. Tylną część pokrywy (fixed on pins) and the body should be put together for a test, to possibly improve some details with a planer.
11. Górną krawędź korpusu okalamy pół-wałkiem z sosnowego drewna. Only clamps with plastic caps should be used for pressing during gluing.
12. Dno kufra, i.e. a block-reinforced blockboard with a thickness 19 mm, is framed with profiled slats. Pieces of the same lath are used as pressing elements.
13. Podkładki wzmacniające dno przy mocowaniach kulistych nóżek (from a DIY store) are wooden tiles glued to the bottom. We connect the legs to them with pegs
14. Boki wzdłużne niewielkiej skrzynki na drobiazgi łączymy na kołki i klej. The plywood bottom is attached with wood glue and steel wires.
15. Bezbarwny lazur meblowy podkreśla rysunek słojów drewna i chroni jego powierzchnię przed zabrudzeniem. The azure is applied immediately after lightly sanding the wood.