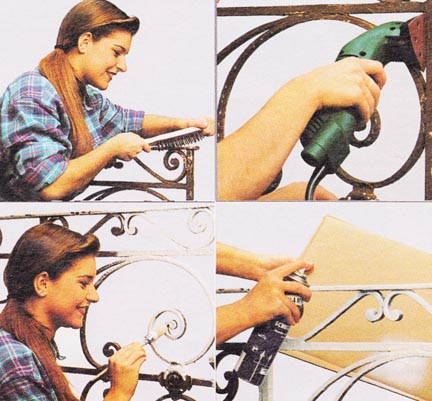 Metal balcony railing will rust quickly. Before painting, remove any loose rust particles with a metal brush.
With a deltoid grinder, perfect for this kind of work, we grind all metal supports. Then we cover them with a protective varnish for metal.
The varnish, e.g. hammerite, should be applied without priming and covering the surface with a primer. As a paint that processes rust, it will close all its foci.
Aerosol corrosion protection – anti-corrosion varnish in many colors, sold in containers with a capacity 250 i 400 ml.